ISEL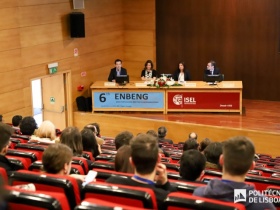 The largest international society of biomedical engineers (IEEE EMBS) held its portuguese biennial conference, ENBENG 2019, at Lisbon´s Engineering Institute ISEL, gathering students, teachers, researchers and engineering professionals from all around the world. 

The opening ceremony took place on the 22nd of February, at ISEL´s main auditorium, where Cristina Perdigão,  the vice president of Politécnico de Lisboa (IPL), on behalf of the president of IPL, Elmano Margato, welcomed the participants, wishing they took profit of IPL´ skills, resources and experiences as well as the city of Lisbon itself.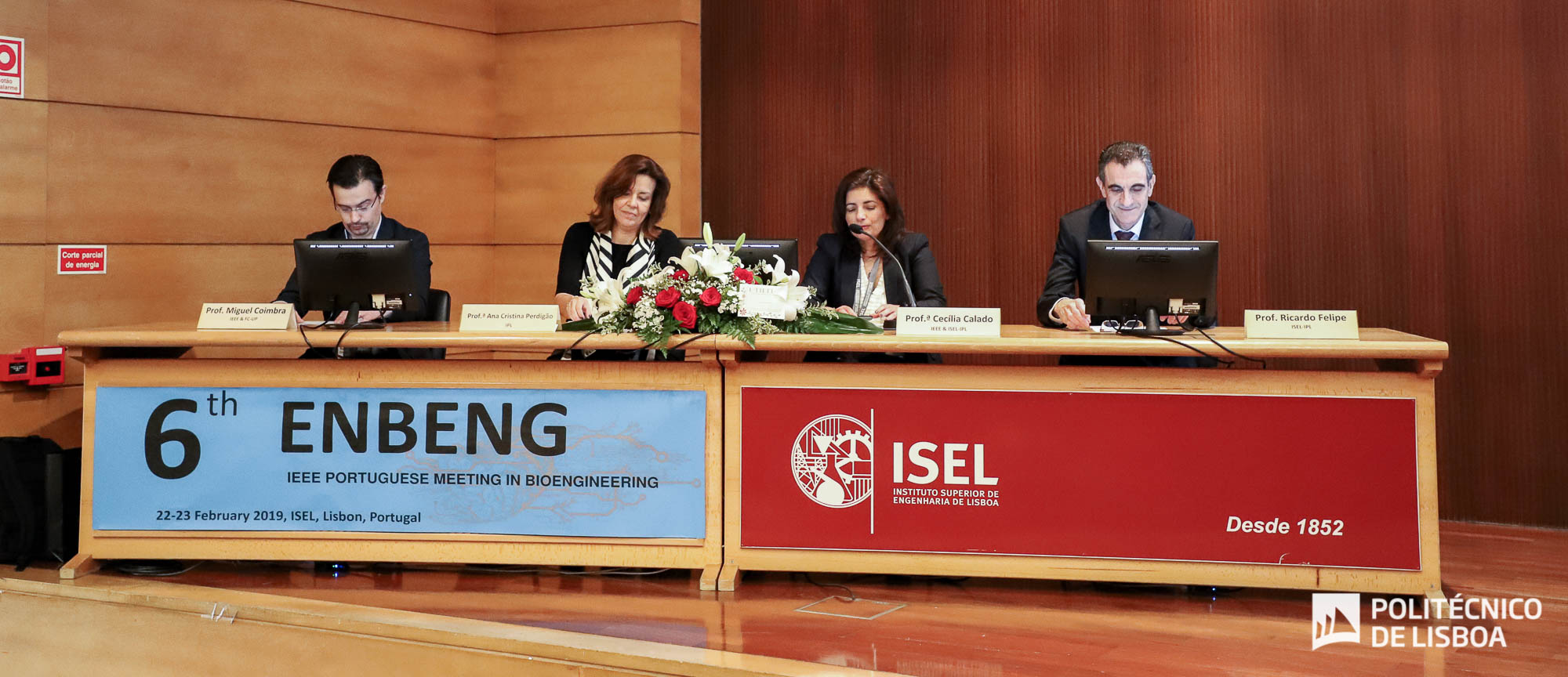 From left to right: Miguel Coimbra (IEES EMBS Portugal Chair / Universidade do Porto); Ana Cristina Perdigão (vice president of IPL); Cecília Calado (Conference Chair/ISEL); Ricardo Felipe (ISEL). Ana Cristina Perdigão further explained the field of Biomedical Engineering as a result of the synergy between IPL´s two schools, Lisbon´s Engineering Institute (ISEL) & Lisbon School of Health Technology (ESTeSL).

Over 300 participants attended the two-day event, engaging in 6 thematic sessions, 34 presentations, 238 papers and 200 scientific posters. The 6th edition of ENBENG 2019 was locally organised by IPL´s Biomedical Engineering students, both bachelor and master programs, as well as ISEL´s IEEE EMBS Student Branch.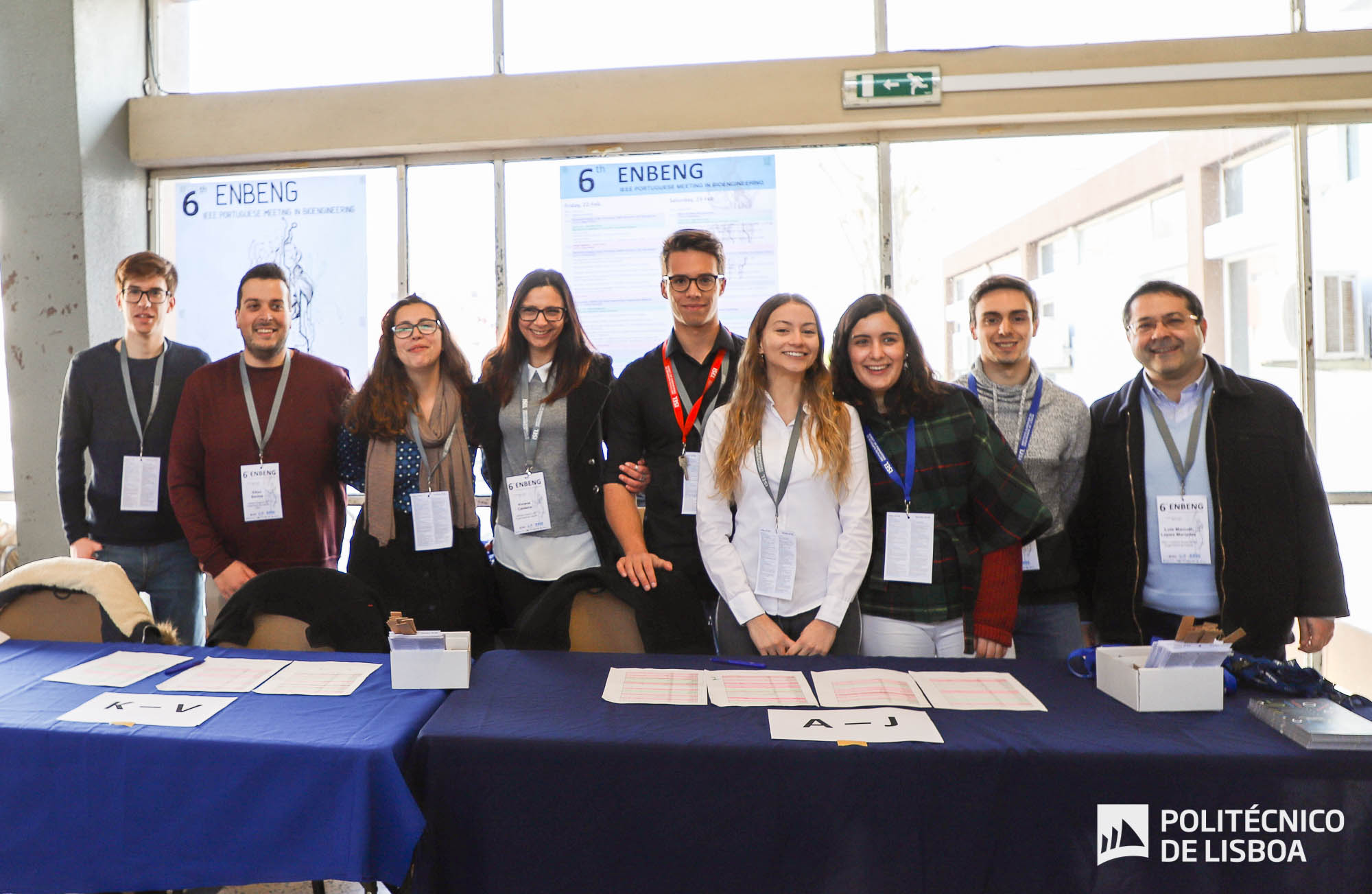 IPl's Biomedical Engineering master students at the welcoming desk


ENBENG 2019´s main focus is to promote Bioengineering and Biomedical Engineering research, raise the national awareness to this field, and reinforce national cooperation between researchers, research groups and institutions working in these areas of interest.
The IEEE Engineering in Medicine and Biology Society (EMBS) is the largest international society of Biomedical Engineers, congregating 12 thousand members spread across 97 countries. In Portugal, it is represented by its Portugal Section Chapter and it was founded in 2006. ISEL joined the Student Branch in 2018.
Text & Photo MN/GCI