IPL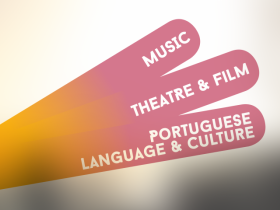 For 3 intensive weeks IPL offers the second edition of Politécnico de Lisboa´s Summer School, which offers courses in Theatre, Cinema, Music, Portuguese Language & Culture taught by professional experts in each area. Its a great opportunity to develop skills in several fields of Arts and to get in touch with Portugal's culture and history. The programmes are challenging and stimulating.
To the participants will be offered the chance to discover the city of Lisbon, an unforgettable destination for every student. The Lisbon region is the ideal destination for an intense, complete international experience.
Internationalization is a strategic and evolving focal point at IPL - Politécnico de Lisboa. We strive to project an international image through strengthening our existing partnerships and seeking out new forms of international cooperation.
We want to contribute to prepare community-minded citizens who have a wide general knowledge of the world and who are able to live and work in a global market.
Nowadays, our students, teachers, or staff members can choose among approximately 400 high-level partner institutions for his or her mobility experience, and we receive around 500 people, each year, regarding this partenerships.
We believe that internationalization contributes to improve skills and to expand international recognition of our institution in the global market of knowledge and arts.
At IPL-Politécnico de Lisboa we believe in internationalization as an institutional imperative, a powerful instrument for reflection, for the ongoing enhancement of our commitment and for the defining of our own identity.
Come and find what make us different...
Program Details
WEEK 1 - 2 to 6 JULY
Music
Monday to Thursday
9am – 1pm / 2pm – 6pm
WEEK 2 - 9 to 13 JULY
Mise-en-scène and the actor
Monday & Tuesday 
10am – 1pm / 2pm – 4.30pm
Performativity
Wednesday
10am-1pm / 2pm-4.30pm
WEEK 3 - 16 to 20 JULY
Portuguese Language & Culture
Monday to Friday
10am – 1pm / 2pm – 5pm
Tuiton and Fees
One week fee: 200 € EU citizens / 350 € Non EU citizens
Social program: 80 € / week
Housing: 250 € / 7 nights in university residence
Admission:
Fulfilling general requirements for acessing higher education institutions and specific requirements above.
Application:
Until June 20, with submission of short resumé through the email:
ipl.international@sp.ipl.pt
Minimum number of admissions: Theatre/Film – 6