IPL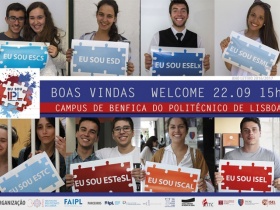 Welcome to Lisbon Polytechnic!
Lisbon Polytechnic in partnership with IPL's Academic Federation is preparing an academic year opening official session, for all the new students (national and international).
Under the motto "Sou IPL", "I'm IPL" this event wants to reinforce the academic spirit and present the facilities and services available for all students.
We have some surprises for yo, you just need to take, or show the voucher you've received by email, to the staff at the entrance of the event. By doing this you'll get the Kit Caloiro. 
Venue:
Lisbon School of Music
Campus de Benfica do IPL (map)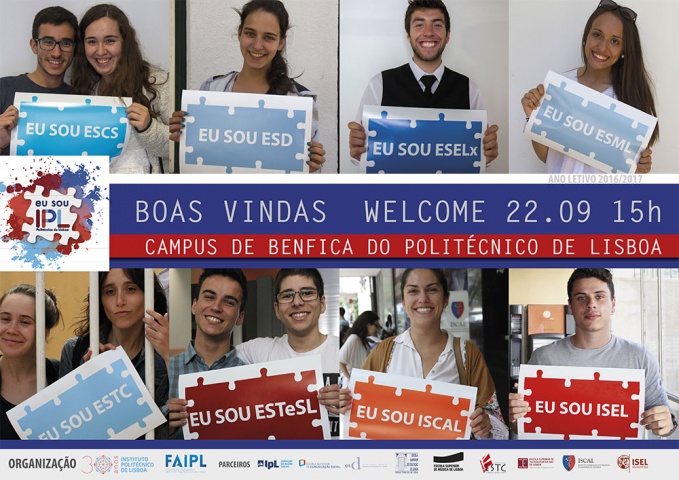 Agenda: 
3 pm – Reception of all participants
3.45 pm – "Tunas" Presentation
4 pm- Welcoming words
President of IPL's General Council 
President of Lisbon Polytechnic
 Direction Boards representatives from the 8 different Schools of IPL
 Student Ombudsman
 President of Students Federation Union of IPL (FAIPL)
 Welcome Video
5 pm- "Tunas" Presentation
Festa "Welcome IPL" – Party – Free Entrance
6 pm - Zumba class
7 pm - Capoeira class
Music by:

HFP
Patel
Rizzo
DJ Give Back