The workshop directed at the docens of the Higher School of Social Communication, aimed to give to know strategies to promote the acquisition of competencies in the field of critical thinking, in the students of the area of Communication. Kristen Shielle, a professor of Digital Marketing of University of Southern California, was the one responsible for the workshop held on May 10. The specialist in Social Media and Mobile Marketing is at the School of the Lisbon Polytechnic, during this semester, under a Fulbright scholarship of Communication and Media Studies.
"It's a dream made reality to be in Portugal," it began by referring Kristen Shielle, at the opening of the workhop, an initiative that falls within the ESCS Research Lines, to which they have joined the Master's coordinations in Publicity and Marketing and in Strategic Public Relations Management and the licenciatura in Public Relations and Business Communication.
Image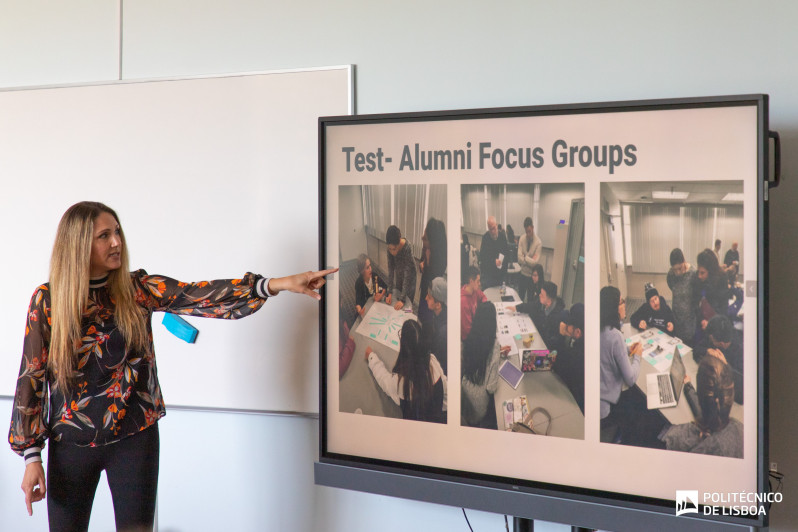 Kristen encouraged ESCS faculty to incorporate the use of concepts and ideas in the classes, centered on the philosophy of design thinking, an approach or methodology that resorts to creativity to solve problems in a differentiated way, with the focus on achieving results. The docent believes that stimulating students to use this tool allows to change the way they solve problems, more centered on people. "This approach is different because it puts the focus on people rather than the focus on the problems," he noted. "Everything we do in the market is to think about people," he said explaining the importance of humanizing brands, resorting to empathy to do so.
From the point of view of innovation, to Kristen Shielle, the strategy begins in a rapprochement with users and in the observation of their activities, which will allow us to draw the best solution. It gave as an example the bet of the marks on the webdesign -"an institutional site can be very attractive from the graphic point of view, but if it does not serve the purpose of users is not effective".
For the Digital Marketingfaculty, true innovation rests on what is humanly desired, technologically feasible and economically viable, having present that the important, from the point of view of the business, "is to think what we can do for the people and not what they are going to buy us". In this context he emphasized empathy as fundamental competence for the process of design thinking.
In the end, Kristen Shielle spoke of the experience in Portugal and ESCS, considering being enabling to develop new perspetives, not only from the academic point of view, but at a personal level.
Text of CSS/GCI IPL
GCI IPL RC/trainee Images